The ALPB TeamSpeak meetings are the 1st and 3rd Saturday of each month at 7 pm EST.
If you'd like to join us for casual conversation about what's happening in the World of Radio, Download the FREE TeamSpeak Client and contact us for help setting it up. Use the "CONTACT" button
Low Power Broadcasting-No License Required
Many locations around the world allow individuals to own and operate license free low power radio stations.

The Association of Low Power Broadcasters is focused on helping develop broadcasting skills.
This will generate public support of low power broadcasting bringing radio back to the people.
SETUP YOUR OWN STATION
Be the neighborhood broadcaster. Bring local information and music into your neighbors homes by broadcasting to their AM radios. Your station can be fully automated using a home computer. Your station can have live content. You decide! Recruit neighbors and friends to host programs your listeners want to hear.
License free low power broadcasting can provide professional sounding programming. Programming that your listeners want to hear. It's up to you.
Don't expect to be heard all over town, just your local neighborhood.
The ALPB Resource can answer many of your questions about how to do it.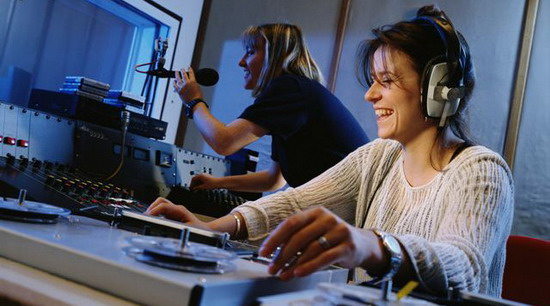 NEW PRODUCT
For Immediate Release
June 12, 2019
Long Awaited "Range Extender" Now Available

ZEELAND, MI: After a decade-long wait, a new product is being introduced that can dramatically expand the signal of certain unlicensed (FCC Part 15) radio transmitters.

In May, the newly-designed Range Extender (RE2.5) Outdoor Antenna and Tuner was released by Information Station Specialists of Zeeland, Michigan, to take the indoor signal from a Talking House (i A.M.) Radio Transmitter and make it "talk" to the whole "neighborhood." A signal range of ½ mile or more is common when the unit is mounted on a roof or support pole.

An early version of the Range Extender was available until 2007, when it was discontinued by a previous manufacturer. Now, it returns in a professional design that is all new, yet classic, with a see-thru access door and an improved antenna system.

The Talking House Transmitter with a Range Extender is the only unlicensed system of its kind certified by the FCC with coaxial cable in its design. This allows the antenna to be mounted high in the air for maximum range, security and convenience.

The company surrounds these products with Custom Professional Packages that include high quality audio systems, cabinets and more.

Right now, buyers can take advantage of 15% introductory savings on a Range Extender ($335.75 intro price) - and add in a Talking House Transmitter and get the same discount ($81.59 intro price)!

See Range Extender details and options at www.TalkingHouse.com/range-extender-2.5.htm. To order, call 616.772.2300 x102 or email info@theRADIOsource.com.
Information Station Specialists, since its founding in 1983, has become the best known source of information radio systems in the United States.
In June 2017, the company acquired the inventory and tradenames Talking House and i A.M. Radio and is committed to providing high quality and excellent customer service for this product line.

The ALPB © 2013
Last Update - Sunday, 02-Feb-2020 17:10 EST
Recorded and/or streamed audio content herein is the sole responsibility of the original producer and not that of The ALPB.