If you keep your equipment on a shelf or desktop you know about the jumble of wires which results.
One way to keep those wires neat and somewhat organized yet allow easy adds, removes, and changes is to attach them to the shelf using mini C clamps.
The clamps make a great raceway and will not harm the shelf if not tightened too much. For fine furniture some felt pads will help. Use as many or as few clamps as desired.

And the clamps remove as easily as they install so when the wires are stored simply remove the clamps.
How To Do It
Neil at RADIO8Z offers this quick and easy way to keep those dangling wires organized on your work bench.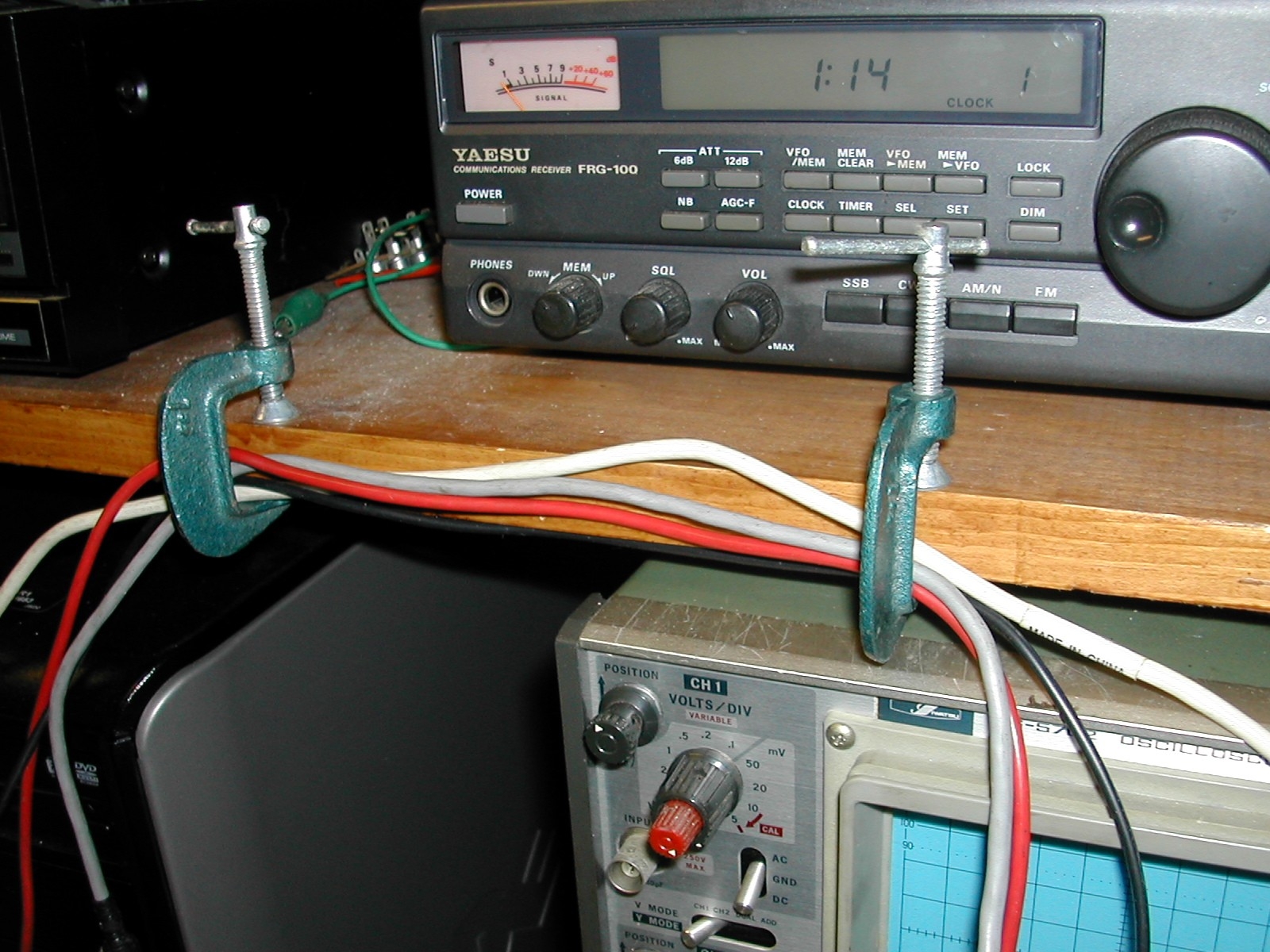 The ALPB © 2013
Last Update - Saturday, 28-Dec-2019 23:10 EST
Recorded and/or streamed audio content herein is the sole responsibility of the original producer and not that of The ALPB.